FJM Productions has been providing quality entertainment for over 30 years.
Based in Coral Springs, Florida, FJM Productions specializes in producing large, lavish Las Vegas type Revue Shows shows for corporations, casinos, cruise lines and major hotels throughout the US and Europe.
A recognized leader in the field, each of FJM Productions original shows feature lavish costuming, sophisticated staging and choreography, outstanding production elements encompassing scenery, props and lighting design, plus the top talent in dancers, singers and Specialty Acts from all over the world.
Personal Management
Artist Booking Services
Resort Hotel Buyer
Consulting
Producer
Event Coordination
Label Executive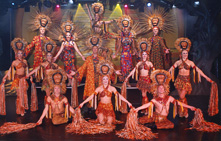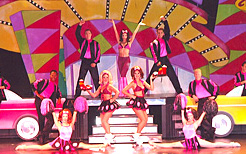 ---
How We Work
---
How FJM Productions Puts A Show Together
From Choreography to costume design, music, scenery and lighting, explore how FJM Productions works to produce the best quality shows on the market.
---
Any Venue. Any Location.
---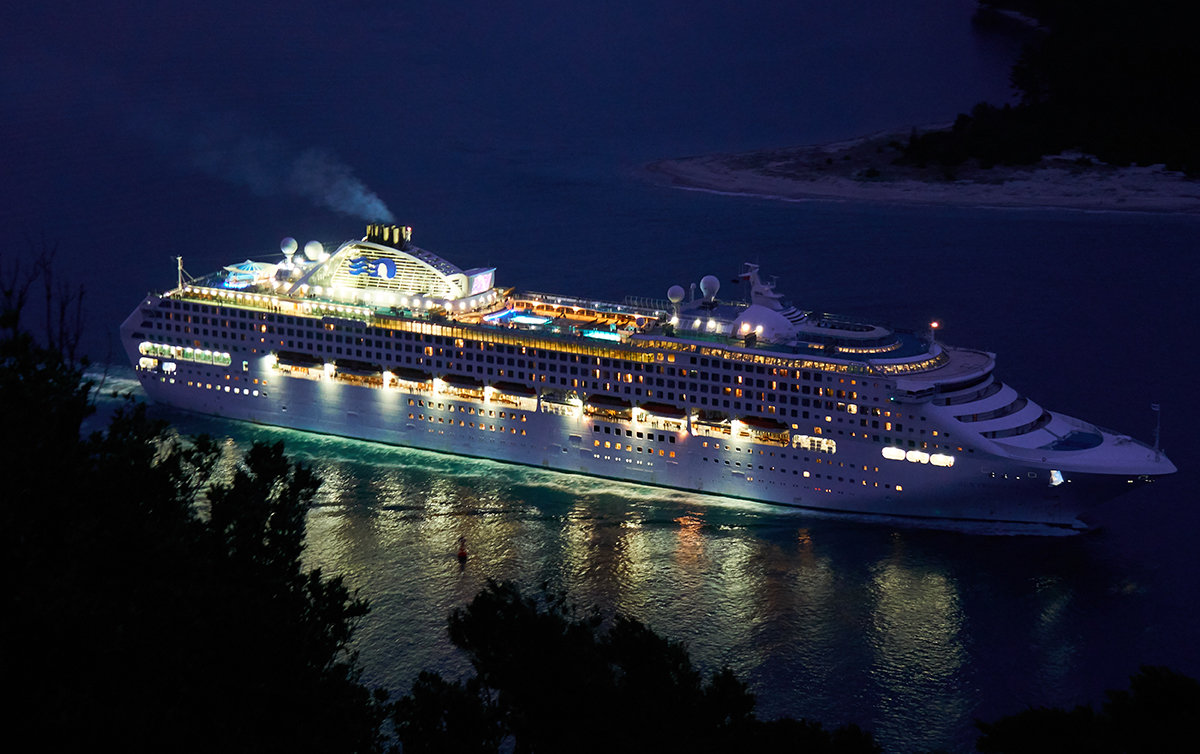 FJM produced revue shows on Costa Cruise Lines for five years, plus shows on land and sea in Finland and Scandinavia, and currently has eleven shows on three of Celebrity Cruises major ships, which have been running for the past four years.
FJM produced a multi-million dollar Extravaganza at the Sun City Casino in South Africa called "Beyond Belief", which played to sold-out audiences for three years, the longest running show in the history of that venue.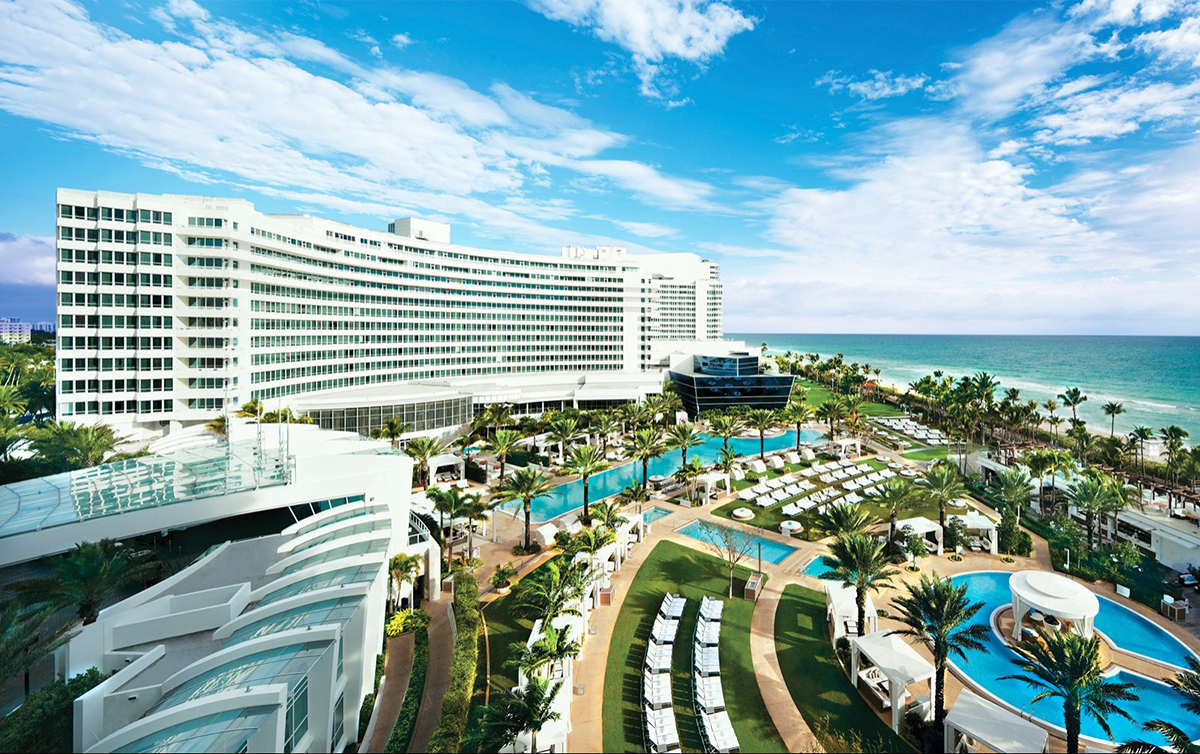 FJM has also been the entertainment director at the famed Fontainebleau Hilton Resort hotel on Miami Beach for the past twenty-eight years, bringing in headliners such as Wayne Newton, Chubby Checker, Vikki Carr, Frank Sinatra Jr. and his orchestra, The Shirelles, Mary Wilson of The Supremes, Kool & The Gang and Jack Jones to name a few, as well as continuous year-round musical groups in the smaller locations at this same hotel.
Additionally, FJM Productions produced numerous musical Revues at Disneyworld in Orlando Florida, and for Disney Cruise Lines, and co-produced Half-Time and Pre-Game Shows for Superbowl 32 and 33, featuring Enrique Iglesias and Christina Aguilera.
FJM has also provided opening Acts for several years for Bill Cosby and Don Rickles at major venues and casinos in Las Vegas, Atlantic City, Reno and Lake Tahoe.
---
THE FJM TEAM
---
Fred J. Montilla, Jr
Fred J. Montilla is the President of FJM Productions, Inc., which he founded in 1976. He has spearheaded this company into one of the most successful and diverse privately- owned entertainment companies in the country today.
He was one of the original members of the International Theatrical Agencies Association, and is also a member of the National Conference of Personal Managers.
Starting out as a musician and band leader fronting very successful touring bands, Fred quickly found he had not only the talent to perform on stage himself, but the ability to recognize and utilize the talents of others. He formed his own agency and management company in 1977, and as such, has run the gamut from managing traveling Headline show bands to coordinating Spectaculars for numerous big name Acts. He has also produced Vegas-style extravaganza stage shows for cruise ships and major hotels and venues throughout the USA, Latin America, Europe and Scandinavia.
It is his vast experience on both sides of the footlights that enables FJM to discern what audiences want, and how to generate the best results from the performers. Fred is respected throughout the Industry as one of the most knowledgeable producers, who can customize shows to fit the format that will give the clients the most most value for their investment.
Tracy Montilla
Tracy Montilla has been with FJM Productions since its' inception. She began in the entertainment business doing musical theatre and dance at an early age. She also started doing commercials while in college. She has her B.A. in Communications and still does televion on a part-time basis. Tracy is the assistant to the producer and is active in many different areas of production; from helping with the initial concepts of different shows to the actual final products. She works closely with the producer on ideas and looks, and works with wardrobe people and production managers to help execute those ideas.
Gloria Sutter
Gloria comes to us from the windy city of Chicago. At an early age she showed interest in music and became an accomplished saxophonist. Gloria received her BA in music from Florida State University. After graduating she toured with various bands accompanying stars like Johnny Mathis and Patti Labelle. Gloria worked as an agent in the late 1990's in Washington booking national acts. This led her to her next job which was to be "tour manager" for the Godfather of Soul" James Brown. She then came to FJM Productions where she became our "Cruise Ship" specialist. Her responsibilities are varied. She is involved in all aspects of the hiring and processing of all the singers and dancers as well as resolving special visa issues. Gloria works closely with FJM and the creative team as a special liaison with the cruise lines as well.
Glenda Grainger-Cohen
Glenda Grainger-Cohen was co-producer and administrator for Miller-Reich Enterprises Inc., the company owned by her late husband, Leonard Miller, for over 22 years. This was the first Entertainment Company to pioneer putting Las Vegas-style Revue shows on Cruise ships. Prior to joining Miller-Reich, Ms. Grainger-Cohen was an established singer/actress, headlining in major night clubs throughout the US, Europe, and Latin America.. She made many appearances on U.S. Network TV shows and had a recording contract with Phillips records. She appeared in several major movies, including "Hook, Line & Sinker" with Jerry Lewis.
In 1995, upon the death of Leonard Miller, and the dissolution of Miller-Reich, Glenda joined FJM Productions Inc., as Executive Assistant to Fred J. Montilla. In this capacity she assists Mr. Montilla in all phases involved in producing long-running Production shows, both on land and sea. Her vast experience in all areas of the Industry gives her the ability to deal on an equal level with heads of corporations as well as musicians, dancers, singers, and creative teams.
Glenda is originally from London, England, and is completely fluent in Spanish, French, and Italian. She now makes South Florida her home, with her husband, Jerry Cohen.
Sherry Conklin
Sherry is originally from Canada, and emigrated to the U.S. in 1999. She recently joined FJM Productions as the full charge bookkeeper, and is responsible for accounts receivables and payables, and is skilled in all aspects of business accounting practices and procedures.
Before joining FJM Productions she worked as office manager for several companies, both in Canada and Florida, and has had experience working with other entertainment conglomerates.
Sherry is married to a local business owner, and has two teen-age children one in college in Canada, and the other in New York.
---
The Hardrive Team
---
FJM Productions is proud to incorporate the creative talents of another respected leader in this industry. Together, FJM and Hardrive Productions provide a team of illimitable imagination.
Pamela Bolling
Pamela Bolling is Hardrive Productions' president as well as in house choreographer/director. She began in Orlando as a dancer/singer/actress working for Walt Disney World. Soon, Ms. Bolling moved on to television as well as choreographing and directing live shows for Merv Griffin and many other well known stars.
With Hardrive Productions, Pamela choreographs large shows and industrials for companies such as Busch Gardens Entertainment, Walt Disney World and Universal Studios Florida. She also choreographs for the Give Kids The World Gala each year, which is the largest charity fundraiser in Orlando, Florida. Pamela is currently choreographing for three of the Celebrity Cruise Line ships which will debut three new shows in 2007.
Jaime Vazquez
Experience as a dancer, actor, singer, dance captain, and company manager have given Jaime the knowledge to handle all the aspects involved in creating a show and what it takes to keep it going. Jaime is our Production Manager
Greg Brown
Greg's costumes have been seen from film and television to famous theme parks and cruise ships around the world. Greg is our in-house Costume Designer.